A Bit Off Center is made up of two friends who collaborate to make functional ceramics.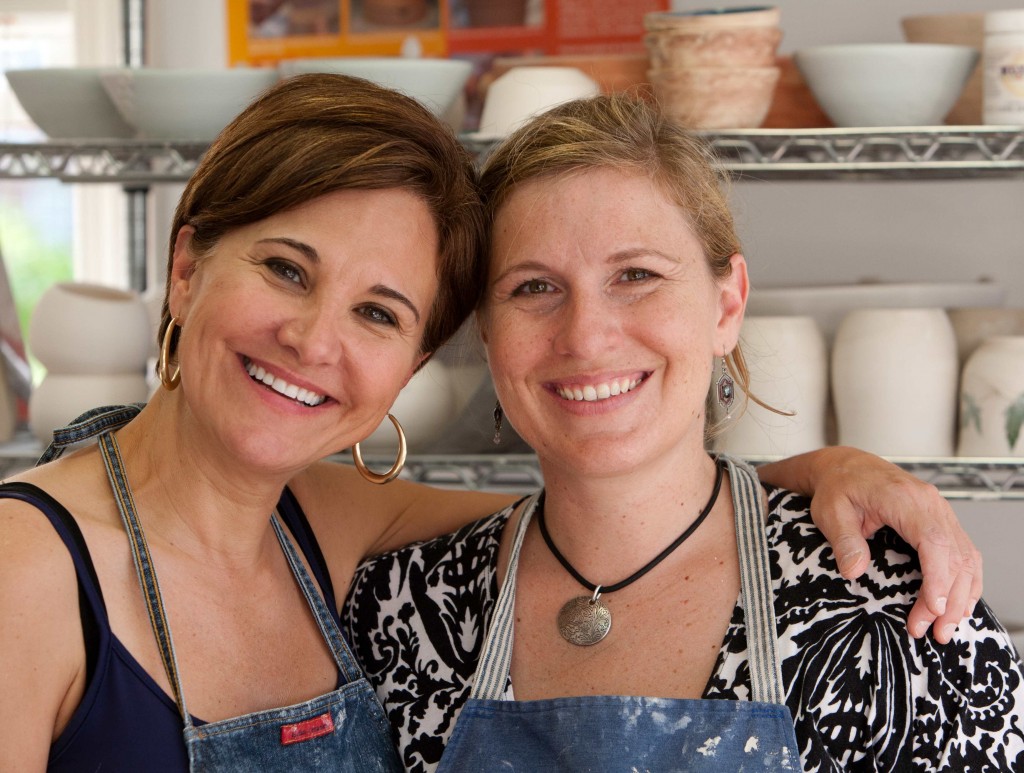 Both Julie Rogers and Rae Brown began wheel throwing as a hobby.  After working at community studios for several years, we each bought wheels and kilns and set up studios in our homes.  We pursue individual interests, develop pots together, and rely on each other to give honest and fair critiques. We approach our work from an analytical perspective with attentiveness to details. Together we make better pots than we could alone and have a lot more fun.
We create wheel thrown and altered functional pottery from mid-range stoneware and fire it in an electric kiln.
Julie is a retired school administrator and nurse practitioner and has been throwing since 2004.  She strives to make functional pieces that are elegant and feminine.  She wants her pots to be lightweight and well balanced.
Rae is a geologist and has been throwing since 2003. She endeavors to make functional pots that help elevate daily activities to moments of mindfulness. Multiples are her passion because they allow her freedom to explore variation.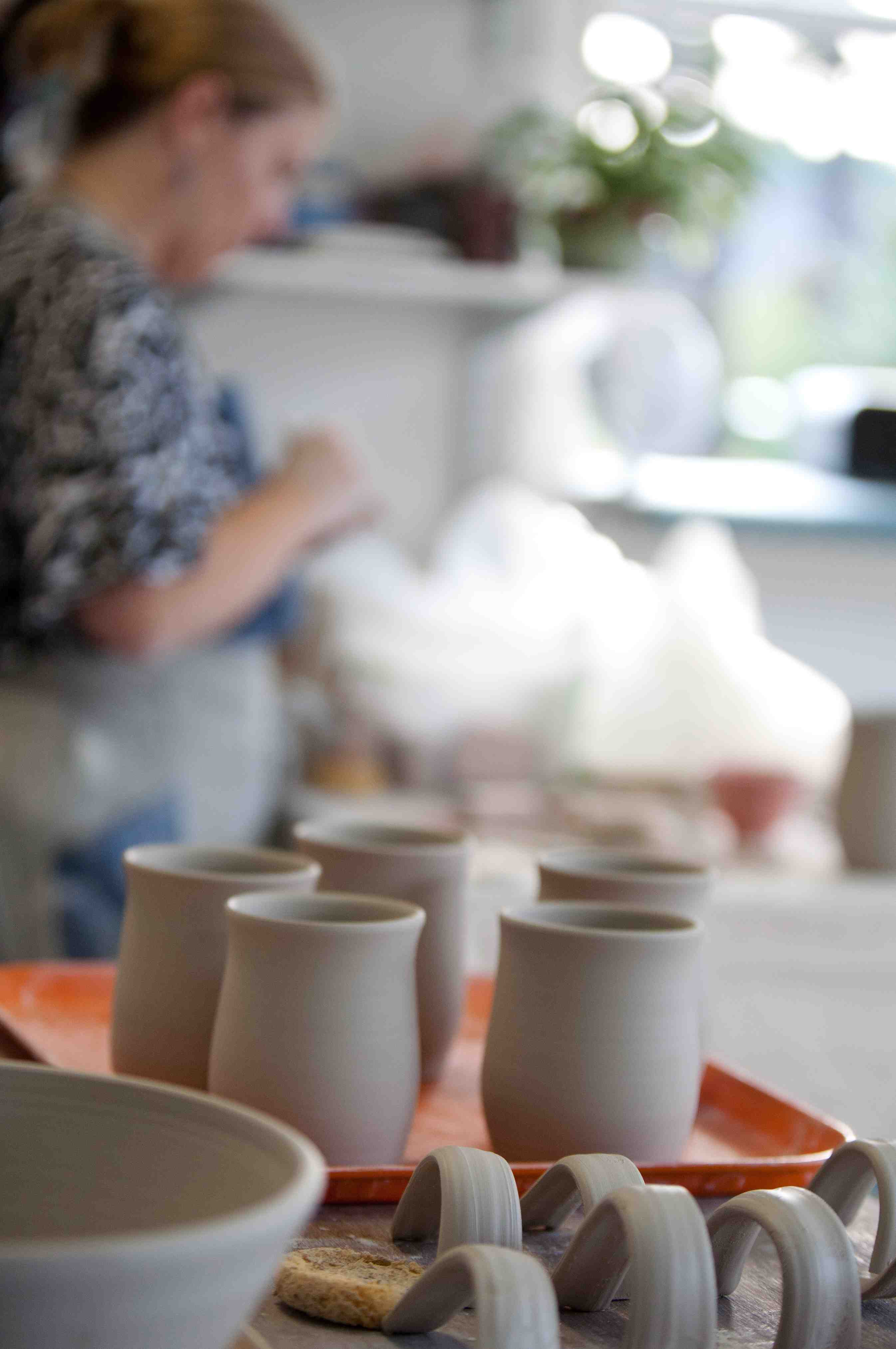 What we do
Our Studios
Take a peek inside our ever-evolving work spaces where our handmade and functional ceramics are made.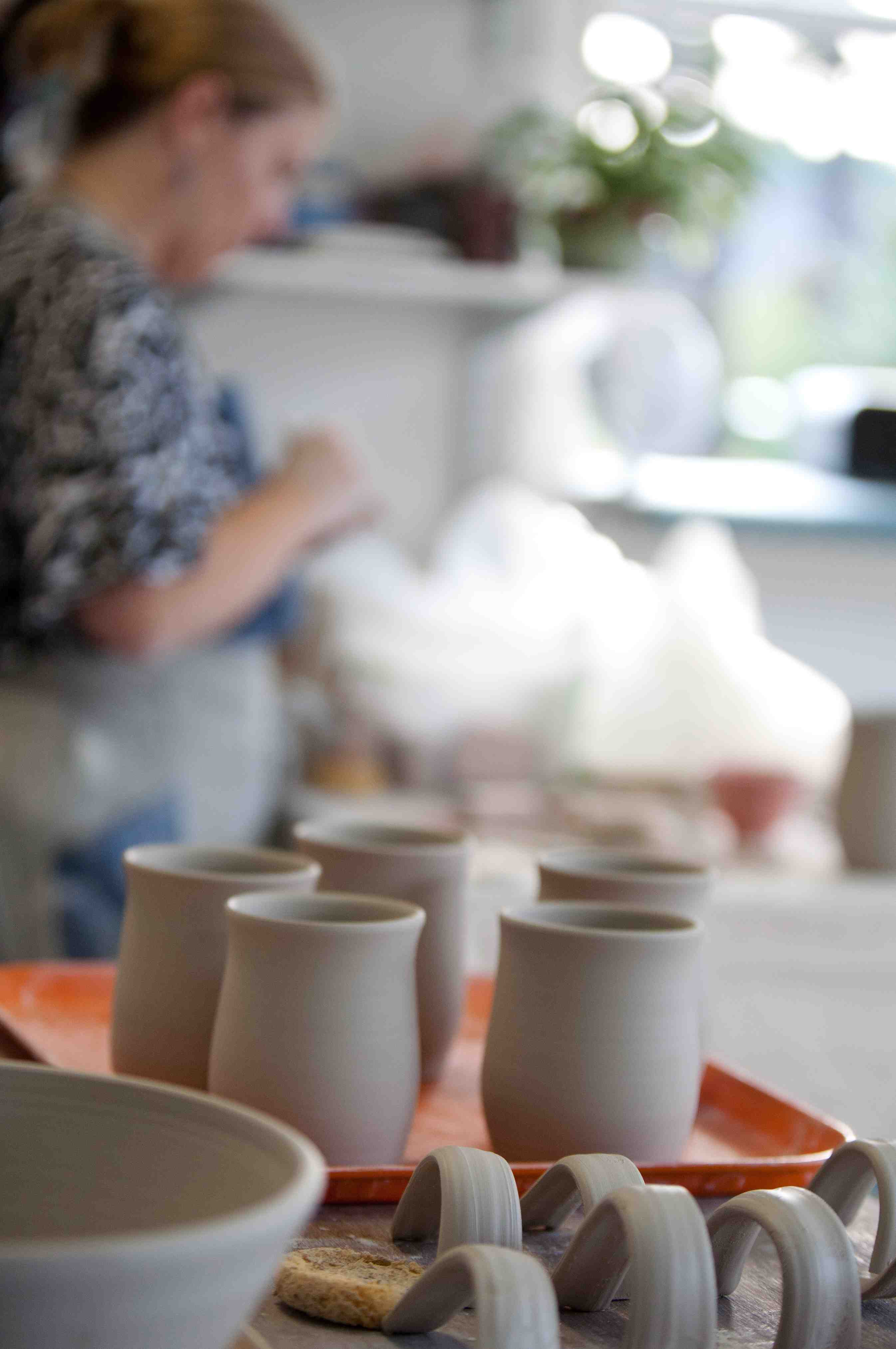 Rae's studio is located in Ayden, NC. It is a wonderful, quiet place to work with Braum and Koko, her sous-potters. After work, Rae throws and finishes pots in evenings. Some bisque and all of the crystalline is fired in Rae's kiln.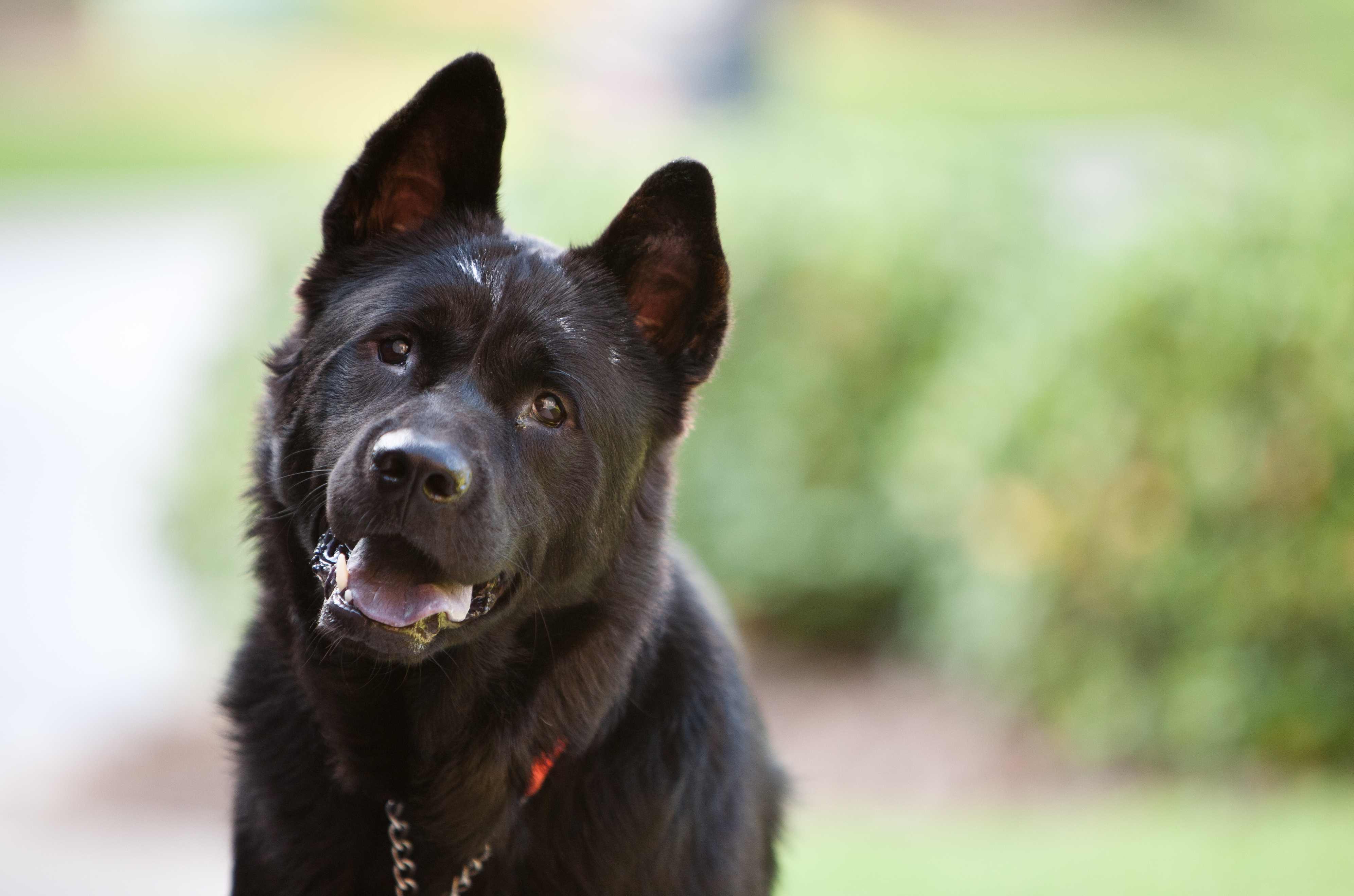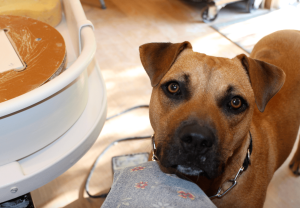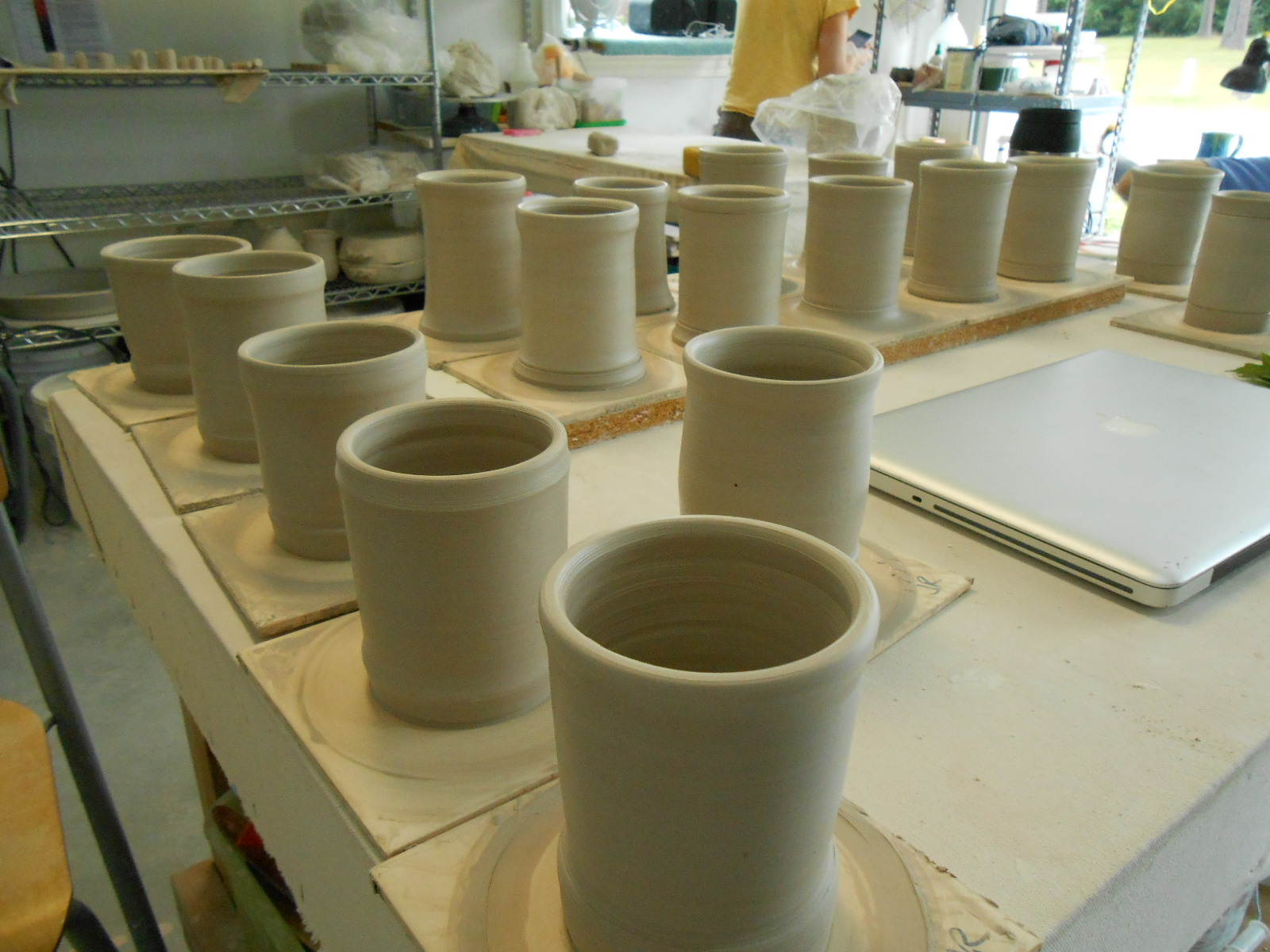 Julie works out of her garage in Greenville, NC.  It is spacious and accommodating for throwing, glazing, and storing pottery.  Julie throws and works during the day; but Rae joins her for joint throwing sessions on Fridays and Saturdays.  We glaze all our pots together and most of the glaze loads are fired at Firetower Studio West because we store all our mid-range glazes here.